The Jaguar XJ12 was first introduced by Jaguar in 1972, as one of the versions of the first series (Series I) of the first generation XJ model range. Under its hood was the engine Jaguar V12 (from which appeared the number "12") with a volume of 5.3 liters. In 1973, the second series (Series II) of the XJ model line with an updated appearance was released, which also included the XJ12 model with the same 5.3-liter Jaguar V12 engine.
Today this model is quite attractive for collectors because of its rarity. The Series II was distinguished by a new grille and longer wheelbase. Also, this series is known for its poor build quality, which was due to the fact that the Jaguar company belongs to the British Leyland Group and problems in designing some elements of Lucas.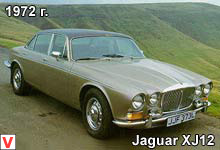 In 1975, the Jaguar XJ12 version appeared in a 2-door coupe, which was called the XJ12-C. This model was produced only until 1978. Another redesign was associated with the release of the third series (Series III) of the XJ lineup in 1979. The car received a new rubber bumper with chrome trim, updated rear optics and a slightly modified line of the roof of the body. The 5.3-liter V12 engine was equipped with a fuel injector from Bosch, which was produced under license from Lucas.
In 1982, the interior of the XJ series models underwent some changes. For the first time, an onboard computer began to be installed, with which the XJ12 model was equipped as standard. Cars also received new rims, which because of their openings were popularly called "pepper shakers". In 1986, the second generation of Jaguar XJ series cars started. The first and main change in appearance, which immediately catches the eye, is rectangular headlights. Since 1993, the Jaguar XJ12 has been equipped with a 6-liter Jaguar V12 engine and a 4-speed automatic transmission with overdrive function. The basis for the development of automatic transmission transmission was taken GM 4L80E.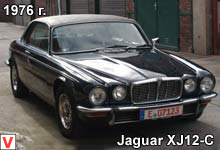 In September 1994, Jaguar XJ12 has undergone regular updates. The car was based on the XJ81 chassis, which was designed by the chief engineer-designer of Jaguar, Joff Lawson (Geoff Lawson). The body of this model was called X305. With regard to external changes, then the headlamps reappear, as before, as well as new bumpers in body color. Under the hood there was the same 6-liter Jaguar V12 engine, whose power was 318 hp.
Other images auto Jaguar XJ12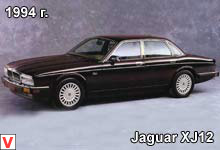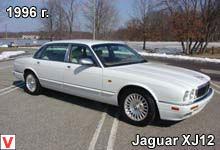 Other autos category Jaguar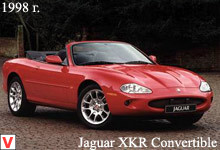 Jaguar XKR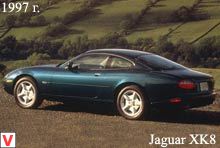 Jaguar XK8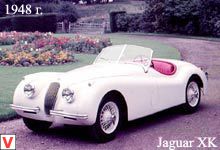 Jaguar XK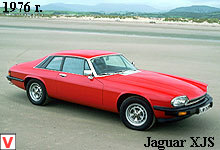 Jaguar XJS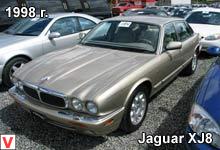 Jaguar XJ8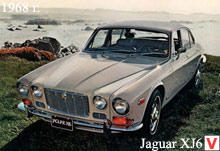 Jaguar XJ6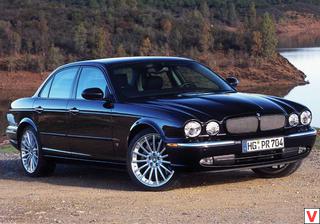 Jaguar XJ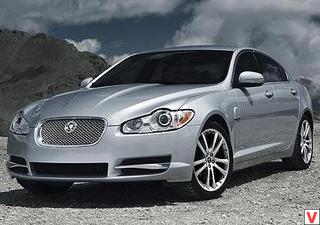 Jaguar XF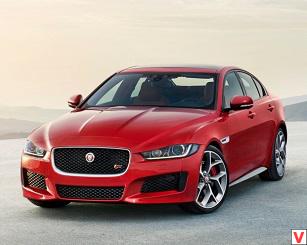 Jaguar XE