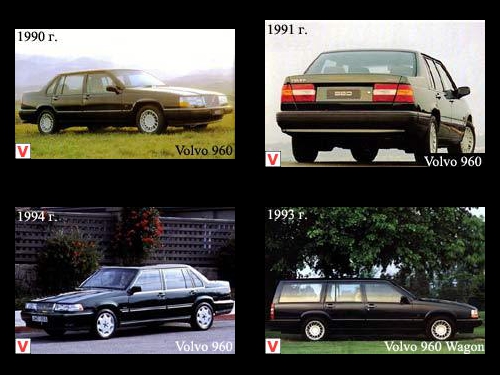 Volvo 960 - luxury car. Replaced the Volvo 760 in the fall of 1990. At that time, the first digit of the index in the Volvo model range indicated the series number, and the second - the number of engine cylinders. The car was equipped with two 6-cylinder petrol engines.
The base for the model 960 was the in-line 2.9-liter "six" with four valves per cylinder, which developed 204 hp. In 1994, the 960th began to mount a 6-cylinder, 24-valve engine, whose working volume was reduced to 2.5 liters, and its power to 170 hp. Despite the fact that the 940th and 960th models are very similar in appearance, their design is significantly different.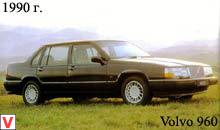 In addition, they have many differences in design. The 960th is equipped with light-optics, grille, bumpers, trunk lid and wings of its own style. Salon looks more rich. It has a lot of space, including for the rear passengers. Comfortable seats have leather upholstery. Inflatable pillow for the driver serially installed since 1992. Until 1994, the Multilink 1 multi-link suspension was used on the Volvo 960. It significantly improves the car's behavior on the road and improves ride comfort, but is very expensive to maintain.
After 1994, the Volvo 960 began to install Multilink II, an independent rear multi-link suspension. The Volvo 960 offered two types of gearboxes: manual and automatic. The Volvo 960 also included a number of new safety features. In the 960th model, three-point inertia seat belts were installed as standard, as well as adjustable rear head restraints, which was the beginning of the transition of the whole world to the same standards.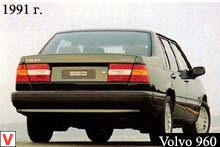 Moreover, the rear seat had an integrated child seat, installed as an option since the fall of 1992. These and other safety developments have won worldwide recognition and awards, among them the "Prince Michael Road Safety Award" and the "Autocar & Motor" prize for the best safety devices. Model Volvo 960 produced with sedan and wagon. Volvo 960 have earned a reputation as durable, poorly corroded cars.
Even on cars of the first years of production, due to double-sided galvanizing, it is difficult to find corrosion centers. The main indisputable advantages of the Volvo 960 are: smooth running, excellent handling, very high comfort, smooth suspension and engine performance. In 1996, wanting to emphasize as much as possible the difference between the prestigious and more democratic option, the 960th was seriously restyled, changing almost all elements of the body, as well as the dashboard and upholstery materials. The trunk lid was decorated with the S90 nameplate for the sedan and the V90 for the station wagon.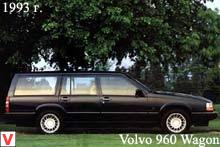 The body of the model is somewhat rounded: in particular, the shape of the front and rear wings, the hood and trunk lid were corrected. Diffusers reduced in height. Set a different shape of the bumpers - in the body color, smoothed the corners of the instrument panel.
Other images auto Volvo 960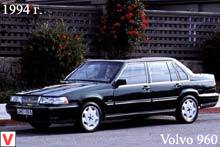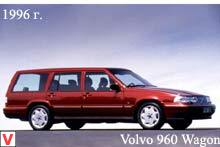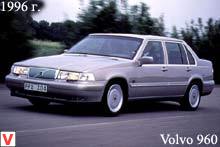 Other autos category Volvo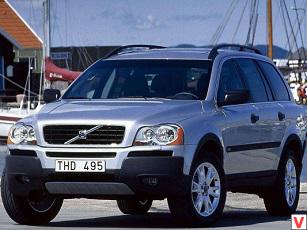 Volvo XC90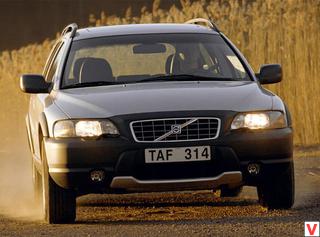 Volvo XC70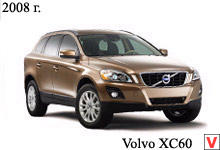 Volvo XC60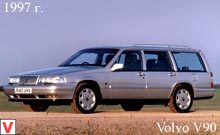 Volvo V90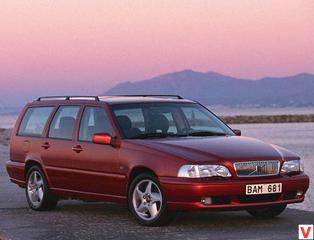 Volvo V70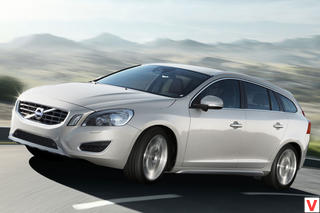 Volvo V60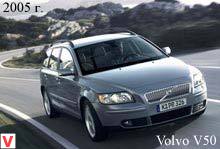 Volvo V50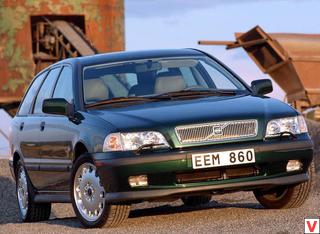 Volvo V40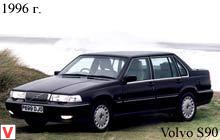 Volvo S90