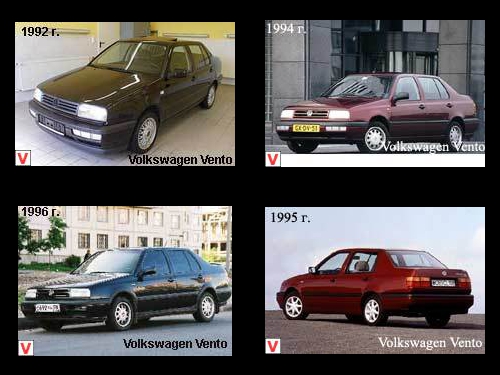 The debut of the Volkswagen Vento sedan took place in 1992. The name of the car in Italian means "wind". It was created on the basis of the Golf III model and from a technical point of view it is practically no different from this model. Externally, the Vento differed only in minor details like the original lighting technology, false radiator grille, bumpers and, of course, the shape of the body. However, the Vento was slightly larger due to a separate trunk, the volume of which, with the rear seats not folded, was 550 liters, and with the folded 850 liters.
Salon Volkswagen Vento is spacious enough for its class. The dimensions of the sedan is 4380 mm in length, 1695 in width and 1425 mm in height. The most popular versions of the sedan are with indexes GTI and VR6. These versions are distinguished by a richer interior trim, and most importantly a powerful engine under their hood. Until 1993, the GTI version was equipped with a 2.0-liter 8-valve engine producing 115 hp, and after 1993 it was equipped with a 16-valve engine of the same volume producing 150 hp. The VR6 engine is of two kinds.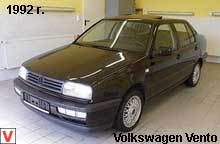 With front-wheel drive, the volume of which is 2.8 liters (174 hp) and all-wheel drive versions of the Syncro (appeared at the end of 1994) with a 2.9-liter engine with a capacity of 190 hp. This equipment is a standard option. Of course, these engines will please the car owner with good dynamics, but you will have to pay for this with more expensive service and high gas mileage. For example, a 2.8 liter engine consumes 15 liters per 100 km. Therefore, the most optimal engines are 1.6 l / 75 hp. and 1.8 l / 90 hp Since 1996, the Vento began to install an engine capacity of 1.6 liters and a power of 100 hp.
There are diesel versions of the sedan. The most "modest" of them was 1.9 liters capacity of 64 hp The same engine, but with turbocharging produces either 75 or 90 hp. Since the summer of 1996, a 1.9-liter turbodiesel of new design has appeared with an output of 110 hp.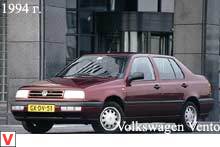 The Vento suspension was borrowed from McPherson in front of the Golf with a stabilizer bar, and behind the so-called semi-dependent beam (in all-wheel drive versions the rear is also independent). Vento is characterized by the reliability, comfort and prestige of the Volkswagen brand.
Other images auto Volkswagen Vento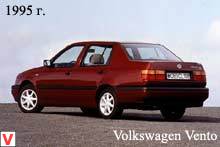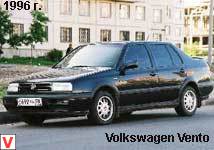 Other autos category Volkswagen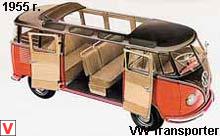 Volkswagen Transporter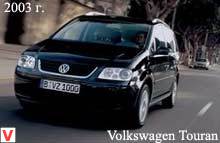 Volkswagen Touran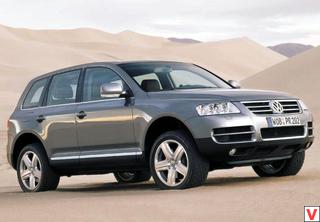 Volkswagen Touareg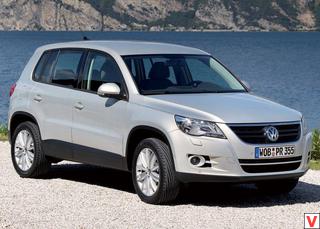 Volkswagen Tiguan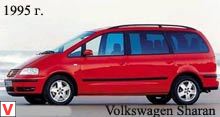 Volkswagen Sharan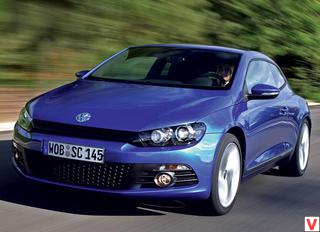 Volkswagen Scirocco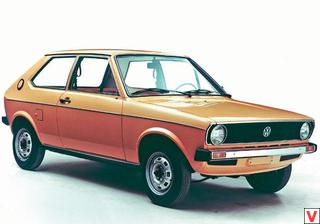 Volkswagen Polo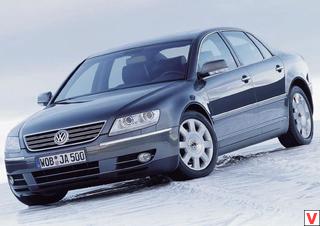 Volkswagen Phaeton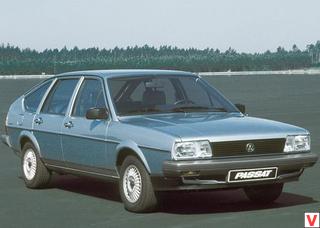 Volkswagen Passat