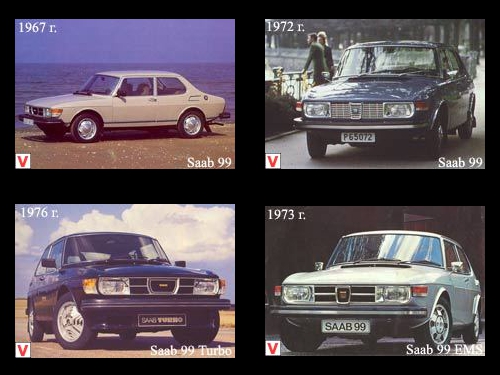 Saab 99 was presented to the public on November 22, 1967. With the advent of this model, the company managed to enter the market belonging to the upper segment of middle-class cars. The car had excellent mechanics: in-line 4-cylinder engine, disc brakes on all wheels, safety steering column, Panara rear suspension, 3-point seat belts, head restraints (at first only for the USA). The authoritative English magazine Car wrote that Saab 99 is not only an exemplary solid car (the concept of a business class did not exist yet), but also the safest in Europe. The main driving force was the 1.7-liter overhead camshaft Triumph engine. By car, it was placed longitudinally, but turned around 180 °.
Therefore, the camshaft drive mechanism was turned to the salon, although in the spacious engine compartment this did not prevent access to it. In addition, a huge front knot "hood-fenders" fully leaned forward. Independent front suspension with double levers and dependent rear with a solid beam ensured excellent handling. Constant improvements and innovations of the company led to the creation of the Saab 99 Combi Cupe in 1973. A practical hatchback had folding rear seats and a wide opening for the tailgate - this made the car extremely functional. Saab has become famous for the launch of the first serially produced turbocharged passenger car in Europe.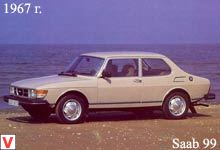 It is noteworthy that it was installed not on a new model, but on the Saab 99, which had already been produced by that time for 10 years. At the 1977 motor show in Frankfurt, the Saab 99 Turbo created a splash. The strength of the SAAB 99 Turbo allowed him to participate in autocross. Engine power increased to 145 hp at 5000 rpm, and maximum torque - up to 235 N * m.
These figures indicate that the company sought to provide its engine with a thrust level comparable to a 6-cylinder engine with a larger working volume. As a result, the car accelerated from a standstill to 96 km / h in 9.1 s - the magnitude seems modest nowadays, but let's not forget that it was in 1978. The Saab 99 Turbo, which was notable for the highest workmanship, durability, safety and an excellent range of different equipment, which even included a heated driver's seat, had only two drawbacks: high fuel consumption (14 l / 100 km) and a price that exceeded the value of its main competitors .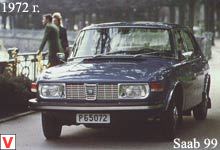 In 1973, the most powerful car in the company's history appeared - the 99EMS variant with a 110-horsepower engine increased to 1985 cm3 of working volume with a Bosch gasoline injection system (Bosch). In 1978, the compression ratio of the engine was reduced to 7.2 due to the installation of a Garrett T3 turbocharger ("Garrett"). The car began to be equipped with a larger diameter clutch, a gearbox with a reduced range of gear ratios, disc brakes on all wheels with an improved friction pad material and front and rear spoilers.
Other images auto Saab 99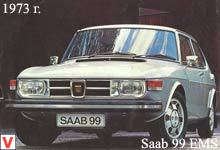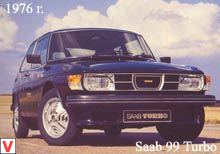 Other autos category Saab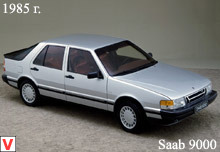 Saab 9000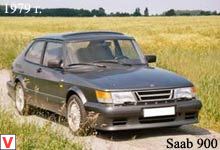 Saab 900
Saab 90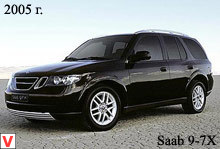 Saab 9-7X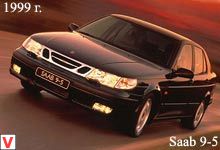 Saab 9-5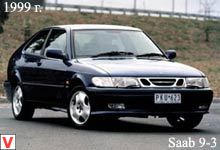 Saab 9-3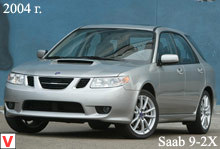 Saab 9-2X