In 1961, the Subaru Sambar division was formed, which was engaged in the release of commercial subcompact (minivan, two-door pickup, wagon, etc.) of the Kei-cars (Q) segment. In February 1961, the Sambar Truck model debuted with an onboard platform. The car was based on the Subaru 360 model and was equipped with a two-cylinder engine with a working volume of 354 cm³ and an output of 18 hp. He was distinguished by the fact that he was equally good for those who ride in it, and for those who control it. Compared to its competitors, Sambar Truck had a lower floor and greater cargo space.
The September following him in September, the Sambar Light Van van was already released as a vehicle, not only for commercial use, but also for recreation. A distinctive feature of the Sambar is the rear engine. In the 1970-1990s, the model was constantly improved: the wheelbase increased, the working volume (from 354 to 544 cm³) and engine power (from 18 to 58 hp), an all-wheel drive transmission, sliding doors appeared, and the suspension design was changed. In 1995, the electric car Subaru Sambar EV. The cargo and passenger version of the Sambar is called Dias and has a different front facing. Its body is completed with 2 doors + passenger sliding door + rear "gate".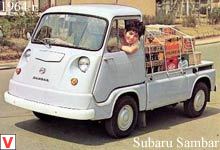 This model has a flat floor and a large luggage compartment. The seats are comfortable and can be fully folded. Equipped with a Sambar inline 4-cylinder engine SOHC - atmospheric or supplemented supercharger. In addition to it, a 3-speed automatic or 5-speed manual gearbox is installed. In addition to the rear wheel drive option, there is a complete set with all-wheel drive. All wheel suspension - independent.
Loading capacity - 200 kg. In 2002, Subaru Sambar underwent cosmetic restyling and began to look more solid and stern. The car still has many modifications that can satisfy the needs of various buyers, but it is equipped only with low-power four-cylinder engines of 658 cm ³ R4 SOHC in 46 hp versions. and 64 Nm without naturally aspirated or 58 hp and 75 Nm with a turbocharger. Suspension rear axle dependent, spring, which increased the load capacity to 400 kg.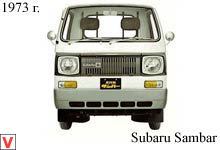 The equipment includes front airbags and ABS. The list of additional equipment, depending on the configuration, includes: air conditioning, power windows, central locking, immobilizer, power steering, fog lights, audio system. In 2004, the Subaru Sambar Dias Wagon entered the domestic market in the "Tough Package Limited" package.
The car is painted in a specially created for it color Dark Violet Pearl. Seat upholstery is made of water-repellent material. Also, the car is equipped with turn indicators on LEDs, tinted glasses impermeable to ultraviolet rays, 4-channel anti-lock brakes, special aluminum wheels, smart-cards, etc.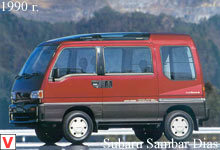 Other images auto Subaru Sambar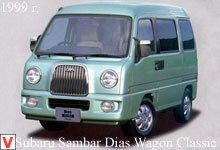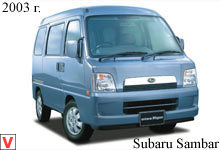 Other autos category Subaru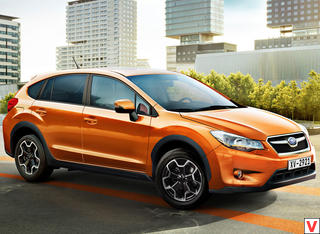 Subaru XV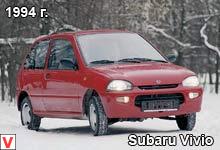 Subaru Vivio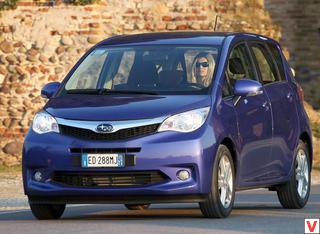 Subaru Trezia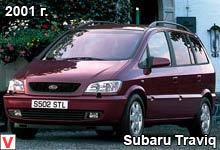 Subaru Traviq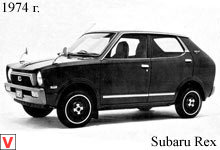 Subaru Rex / Jumbo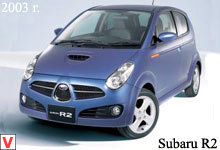 Subaru R2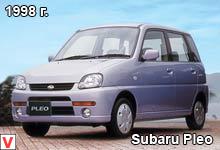 Subaru Pleo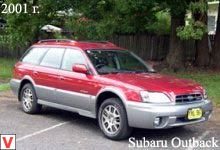 Subaru Outback / Lancaster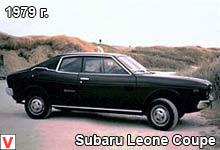 Subaru Leone