In 1980, the Silver Spirit model (Silver Spirit) replaced Silver Shadow. From its predecessor, the car was structurally different modernized engine V8, gearbox, suspension, electrical equipment and high-pressure hydraulic system. The design of the bodywork Silver Spirit began in 1972, but was suspended due to the energy crisis. Work lasted until 1977. The modeling department was headed by Austrian Fritz Feller, who is responsible for an elegant body with significantly enlarged windows. The exterior has turned out not only stylish, but also modern for that time. The new body has become a bit more spacious, a little heavier.
By the way, Silver Spirit could boast significant improvements in driving and driving stability. Security has improved. Changes to the safety law have contributed to that the famous figure of Spirit of Ecstasy was designed so that the impact could hide in the body of the radiator. Trim was made in the best traditions of the brand - a luxury in every detail. Incomparable comfort to passengers of the Silver Spirit is provided by elegant leather seats. In 1986, the company introduced the Bosch gasoline injection system to the Silver Spirit engine, which had previously been installed only on copies supplied in the US, as well as the ABS system.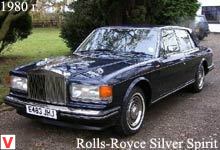 Despite the difficult situation of Rolls-Royce and the British economy in the early 80s, car sales went well. In 1989, the Rolls-Royce Silver Spirit II was introduced at the Frankfurt Motor Show. The main technical innovation of this generation was the automatic ride control system. She eliminated the need to compromise the settings of the shock absorbers between the softness necessary for ride comfort and rigidity, in a split second I adapt to changes in the condition of the road. In addition to the automatic body height maintenance system in 1989, Silver Spirit was equipped with exhaust gas catalytic converters.
For the first time, aluminum alloy wheels were installed on a Rolls-Royce passenger car. Complements the picture significantly redesigned interior. The Silver Spirit II was equipped with a modified dashboard with a new steering wheel, leather-covered, an electronic display for transmission selection and a sophisticated automatic drive control system. Silver Spirit cars with an index III appeared since 1993. External changes were minor, but technically the car was significantly superior to its predecessor.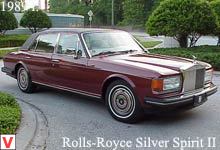 Silver Spirit III received a modernized 8-cylinder V-engine with a displacement of 6.8 liters, a new four-speed automatic transmission, an improved active wheel suspension with electronic control. Improved cylinder heads and a manifold were responsible for increasing the power output of the power unit. Airbags, both driver and front passenger, became standard, and the separate rear seats were adjusted individually. Salon received a modified dashboard and a new steering wheel. During the 80s, more than 10 thousand Silver Spirit were sold. The maximum number of cars sold per year was more than 1,500 units. In the mid-90s, the number of sales decreased significantly.
Other images auto Rolls Royce Silver Spirit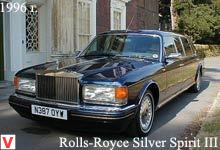 Other autos category Rolls Royce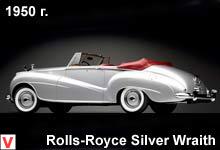 Rolls Royce Silver Wraith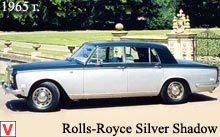 Rolls Royce Silver Shadow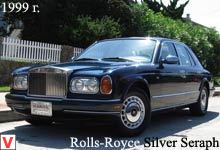 Rolls Royce Silver Seraph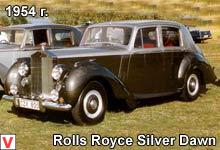 Rolls Royce Silver Dawn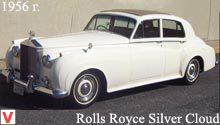 Rolls Royce Silver Cloud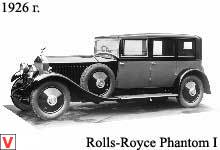 Rolls Royce Phantom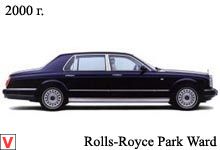 Rolls Royce Park Ward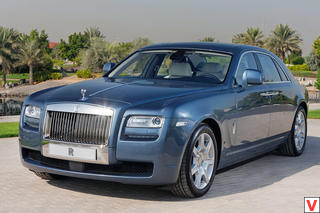 Rolls Royce Ghost