In 1992, having decided to prove himself in the SUV market, Opel did not invent a new one, but took the proven Japanese ISUZU, and specifically the Trooper model, as a basis. The novelty received a purely American name Monterey, in honor of the peninsula and the bay in the state of California, one of the favorite vacation spots of Americans. Opel Monterey is a purebred Japanese car. Creating it, the Germans retained the box-shaped frame with five cross-pieces, powerful cushions separating the frame with the body and transmission. The car was produced in two body styles - three-and five-door.
The European market was supplied in three trim levels: the basic, sporty short base RS and luxury LTD, which differs from the base ABS, power windows, cruise control and heated seats, as well as an adjustable steering column. In the long wheelbase version, behind the rear seat, there are two more foldable smaller ones. Monterey is distinguished by thoughtful ergonomics of the driver's seat and the cabin as a whole. For convenience, the rear door leans to the side. The luggage compartment is very roomy, there are special handles and hinges for attaching bulky items.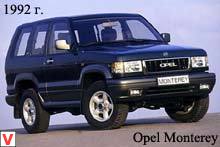 The line of power units at the beginning of the release was represented by two engines: a 3.2 liter petrol V6 (130 kW / 177 hp) or a 3.1 liter turbo diesel 3.1TDS (84 kW / 114 hp). The Opel Monterey brake system is reliable and efficient, and the brake pedal is very informative. The design of the Monterey suspension is typical for the Japanese SUV of the 90s. Front - independent with torsions and double wishbones, rear - dependent: continuous beam of the bridge, fixed on the levers, elastic elements - springs.
Options Opel Monterey with gasoline engines can be equipped with both automatic and manual transmission, diesel - only manual. In 1996, Monterey underwent a restyling. Expanded list of standard equipment. A three-liter turbo diesel engine with direct fuel injection and a Common Rail system with a capacity of 159 hp appeared in the engine range. and a torque of 330 n-m at 2000 rpm. As well as a new petrol engine V6 3.5 liters and a power of 215 hp Regularly began to install two full-size airbags, climate control.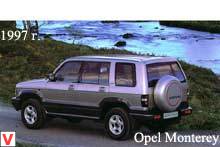 The transmission also changed: the car got rid of the automatic one-way clutches and got a vacuum system for connecting all-wheel drive by opening and closing the front axle shaft. Accordingly, it became possible to connect all-wheel drive on the go. Copies that came off the conveyor after restyling outwardly differ from the dorestayling ones outwardly - first of all with a less "rectangular" shape of the front part. Pretty solid interior with a huge front panel to the American tradition.
Other images auto Opel Monterey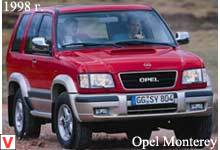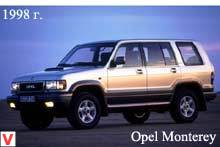 Other autos category Opel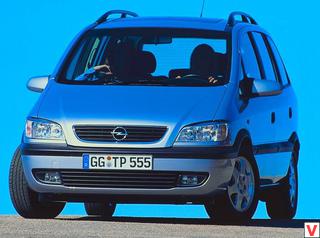 Opel Zafira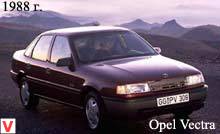 Opel Vectra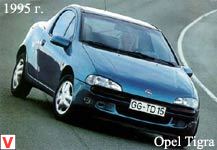 Opel Tigra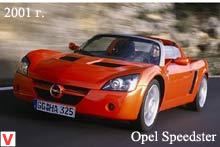 Opel Speedster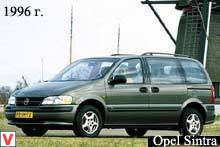 Opel Sintra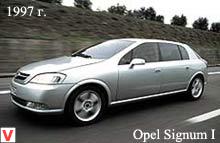 Opel Signum

Opel Senator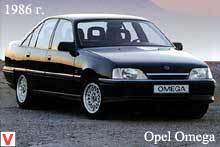 Opel Omega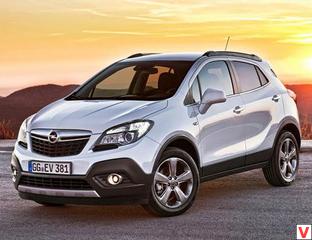 Opel Mokka