The great popularity of the Pajero Mini among young people in Japan has forced Mitsubishi employees to further develop the success of small jeeps. In November 1995, she made her debut model Pajero Junior. The silhouette of the car was inherited from the Pajero Mini, but extended wheel arches appeared, accommodating larger tires on the original cast wheels, bumpers, headlights and a false radiator grille. Different color of the body, wings and bumper gave the car a youth image. Despite such a facelift, the features of the older Pajero are easily guessed in a small Junior.
By the way, during the development of Junior, attention was paid not only to the external similarity with the famous "relative", but also, in fact, to the off-road qualities of the car. The all-metal body of the composite construction includes a frame and a rigidity frame. This is a full-fledged SUV - there are slightly protruding steps, and along the sides there are plastic lining, protecting the body from minor scratches. Short base, coupled with a large clearance can storm a very steep hills.
The Junior was equipped with a 1.1-liter and 1.3-liter inline 4-cylinder 16-valve SOHC engine and an Easy Select 4WD transmission that allows you to operate the car as an SUV and at the same time make it pleasant to use in urban environments. 4WD Easy Select is a system that allows using the lever to easily change the rear-wheel drive to full and vice versa, provided that the vehicle speed is below 80 km / h. As for the suspension, the front is rack-mount, and the rear - multi-link 5-link. In 1997, a modification was added that has a double hatch and seats that are height adjustable and can be removed.
Other images auto Mitsubishi Pajero Junior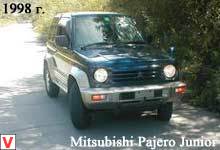 Other autos category Mitsubishi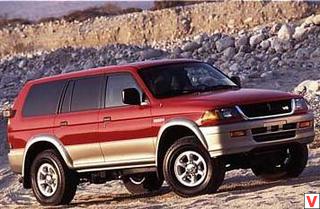 Mitsubishi Pajero Sport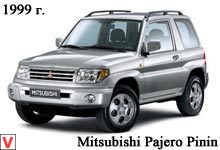 Mitsubishi Pajero Pinin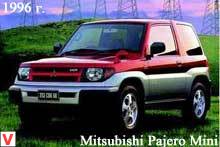 Mitsubishi Pajero Mini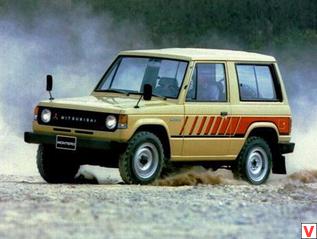 Mitsubishi Pajero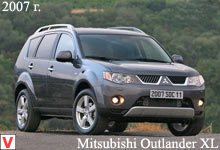 Mitsubishi Outlander XL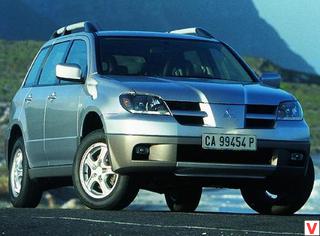 Mitsubishi Outlander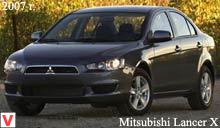 Mitsubishi Lancer X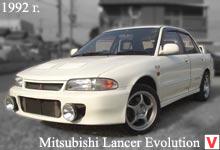 Mitsubishi Lancer Evolution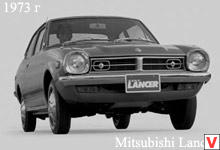 Mitsubishi Lancer