Production of the commercially popular Delica model in Japan began in 1968. The world was presented with a pickup truck, which, with a payload of 6 centners, had a maximum speed of 115 km / h. A year later, a cargo and passenger van appeared in the model range. The passenger version was named Star Wagon and could comfortably accommodate 9 passengers. By 1979, the popularity of the Delica model was greatly increased, in order to cover the broad needs of customers, Mitsubishi specialists made many model changes. In 1982, the first Delica 4WD van appeared in Japan. It is noteworthy that outside of Japan, Delica has the brand L300.
The model quickly gained an international reputation for reliability, durability and outstanding performance. In 1986, Delica underwent a complete change. The look received a new aerodynamic shape and elegant lines. Plus, a durable body and built-in security systems.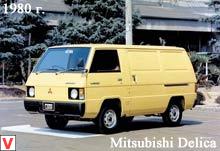 The car was in great demand in Japan. Delica Space Gear was added to the line in 1994 and is the fourth generation of Delica. Outside Japan, sold under the name L400. By the way, the previous generation still continued to be produced until 1998, but in small series. Delica Space Gear is offered in a variety of exterior and interior. The car is a minivan, usually all-wheel drive (4WD), but there are exceptions, it has an identical suspension with Pajero Sport and is equipped with the same engines. In 1998, Delica was somewhat modernized by changing the front bumper, depriving it of a kenguryatnik and adding two airbags to the cabin. This model was produced until 2000.
In 2004, an updated version of the Mitsubishi Delica Space Gear appeared on the market. No drastic measures were taken to change the image of the car. Instead of the usual diesel engine Delica installed gasoline. Exterior decorated with radiant silver headlights. In addition, changed the position of the front, rear and side lights. Fog lights have become an option, which reduced the cost of the model.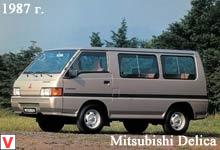 Inside, leather seats were installed from the popular Alcantara mother. The steering wheel is covered with genuine leather. In the Super exceed configuration, the steering wheel was made of wood and leather. Load capacity depending on passenger capacity (from two to six people) and wheelbase (2450 or 2750 mm) - from 350 to 800 kg. The design is traditional for this class - frame body, classic layout, spring front and independent spring rear suspension. At the 2005 Tokyo Auto Show, the Mtisubishi featured the D5 concept, an all-wheel-drive minivan that replaces the outdated Delica / Space Gear. The car seats six, and the third row of seats occupies almost the entire trunk space.
Access to the two rear rows is facilitated by sliding doors on each side. The minivan on the platform of the new Outlander is equipped with a 2.4-liter 4-cylinder power of 170 hp, 6-speed variator and all-wheel drive.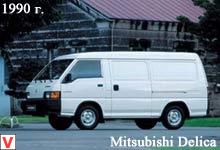 Other images auto Mitsubishi Delica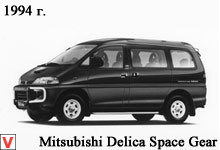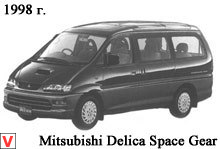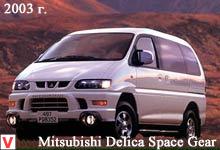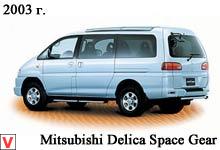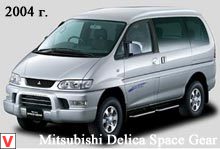 Other autos category Mitsubishi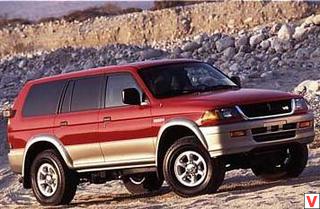 Mitsubishi Pajero Sport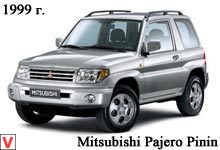 Mitsubishi Pajero Pinin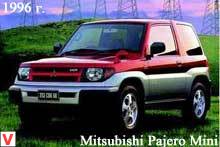 Mitsubishi Pajero Mini
Mitsubishi Pajero Junior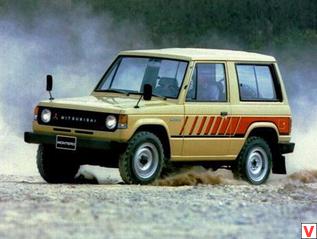 Mitsubishi Pajero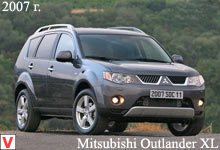 Mitsubishi Outlander XL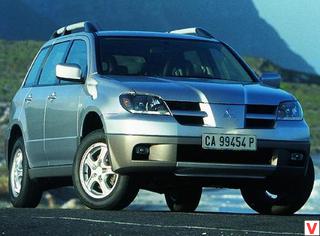 Mitsubishi Outlander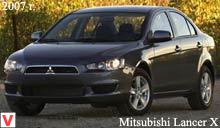 Mitsubishi Lancer X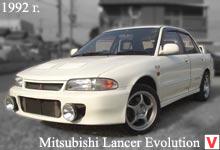 Mitsubishi Lancer Evolution