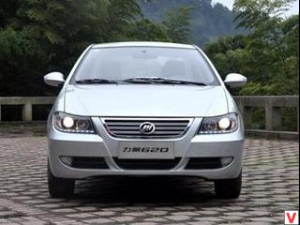 Lifan 620 Solano is a C-class model from the Chinese car manufacturer Lifan Industry Group Co. Ltd. Despite the fact that the origin of this sedan is Chinese, the assembly is Russian. The car produced at the factory Derways in Cherkessk. Sales in the Russian market started in March 2010. Prior to that, Solano managed to establish itself in the Asian markets. In China, in the first quarter of 2009 alone, according to official statistics from the manufacturer, sales amounted to more than 15 thousand vehicles. Appearance Solano makes a solid impression.
The body length is 4550 meters, width - 1705, height - 1495. Ground clearance is 150 mm. Inside, everything is done for maximum comfort of the driver and passengers. Convenient location of the necessary switches, air conditioning, power steering, full power. In addition, the car Lifan Solano has an adjustable steering column, CD / Mp3 radio, fog lights, side mirrors with electric drive, alarm, central locking on all doors, on-board computer and anti-corrosion treatment of the body. Solano is equipped with cast alloy wheels 15 inches. The salon is very spacious.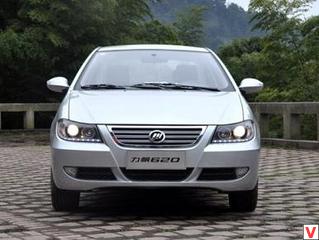 The decoration is made in light beige tones, with gray and red inserts in the area of ​​the dashboard, smoothly and organically flowing on the door. The luggage compartment pleases spaciousness. Under the rug is a full-size spare wheel on a molded disc. The back seat can be folded in the proportion of 60:40 (for folding it is necessary to pull the lock).
For safety in the Lifan 620 Solano meet two airbags (for the driver and passenger). Additional security in the movement are: automatic locking of doors during movement, ABS and EBD systems, additional brake light. Under the hood of a sedan, the Brazilian Tritec 1.6L engine (106 hp) is paired with a manual transmission.
The maximum vehicle speed is 170 km / h.
Other autos category Lifan