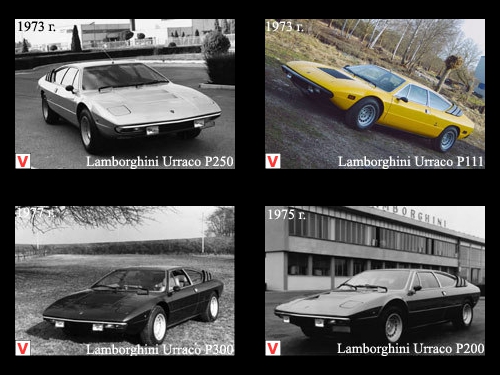 In 1970, the leadership of the company Lamborghini, headed by the founder Ferruccio Lamborghini, decides to release the "people's car". So the four-seater Urraco P250 coupe with a 2.5-liter V8 engine was born. The maximum speed is 220 km / h. Although the car debuted at the Turin Auto Show in 1970, it was not available to buyers until 1973. The design of the model worked Marcello Gandini, who worked at that time in the design company Bertone. For the US market, a lightweight limited edition version of the Lamborghini Urraco P111 was produced. Only about 20 of these machines were produced.
To comply with US law, this model had larger bumpers, another side light system and reduced engine power up to 180 hp. The Urraco P200 has been manufactured by Lamborghini since 1974 exclusively for the Italian market. The main difference from the previous modifications is the 182 hp engine reduced to 2 liters. The reduction in engine capacity was made, because at that time in Italy there were very many requirements for cars with power units of more than two liters.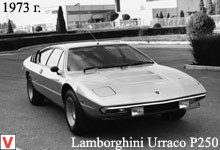 The appearance of the P200 remained the same as that of the P250, but the interior was redone. The modification was not very successful, and as a result only 66 cars were sold. The most successful modification of the car, the Urraco P300, was equipped with a 3-liter Lamborghini V8 engine. The engine was improved - it received a double overhead camshaft (DOHC) and chain drive. Also, changes were made to the suspension, gearbox.
In addition to the engine and chassis, the changes also affected the exterior. The headlights were moved to the very "nose" of the car. The interior has become much better, thanks to Lamborghini, because they are now engaged in interior decoration instead of Bertone. But this more successful than the P250 was very popular, the modification was also not used.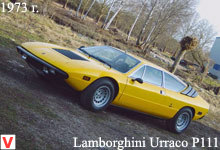 Partly because the P300 was never exported to the United States — the largest market for high-end cars. The Urraco Development Special was created by Lamborghini in 1975 to investigate in detail the reliability of the suspension in non-standard conditions. The car was bright yellow with black interior and black bumpers. The rear wheels (11x15 inches) were larger than the front wheels (8.5x15 inches). "Boots" they were in the tires 285/40 and 205/50. Because of these large tires, the wheel arches were extended.
In 1979, the model was removed from production. Today, Urraco is part of the Lamborghini history.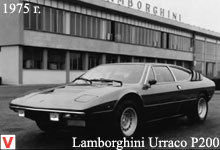 Other images auto Lamborghini Urraco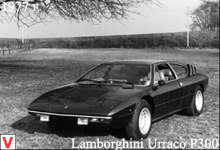 Other autos category Lamborghini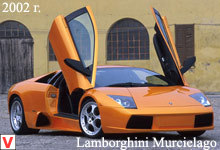 Lamborghini Murcielago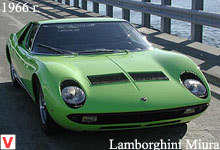 Lamborghini Miura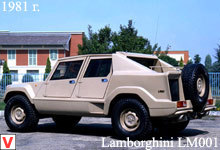 Lamborghini LM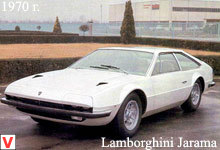 Lamborghini Jarama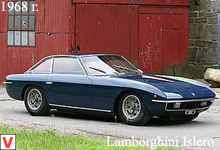 Lamborghini Islero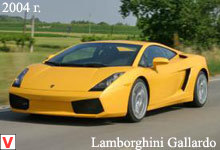 Lamborghini Gallardo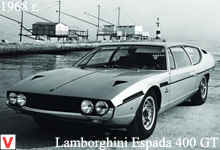 Lamborghini Espada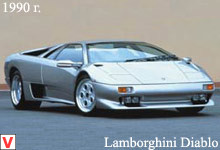 Lamborghini Diablo