Isuzu Axiom was produced at the American Subaru-Isuzu plant in Indiana from 2001 to 2004. The car debuted in April 2001, originally intended for the American market. If earlier the Isuzu company focused attention on all-terrain vehicles with a strong chassis and outstanding off-road parameters, the Axiom has a higher road performance in terms of driving on good roads with a higher level of comfort.
The Axiom design is a hybrid of an SUV and a minivan or "sport wagon" - as its creators call it. Spectacular, monumental, one might even say, a beautiful body looks very modern in the city traffic. Galvanized body is attached to a full frame.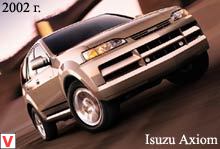 There is a reduction gear in the transfer case and locking center differential, as well as a limited slip differential of the rear axle. Reliability of the Axiom undercarriage is ensured by its origin, because it is made on the basis of Trooper, which, in turn, maintains its pedigree from a small truck. Suspension front - independent torsion bar, and rear - continuous axle with springs. Classical for SUV scheme, a reasonable compromise between handling and durability in off-road operation. Moreover, the suspension settings are quite comfortable, smoothness at a height. Speaking of comfort.
Standard equipment includes: full power, cruise and climate control, automatic transmission, ABS, adjustable suspension stiffness, sunroof, two front airbags and a CD changer. But the leather interior, electric and heated seats and mirrors, front fog - all this options. Axiom received a 24-valve V6 3.5-liter, 215 hp.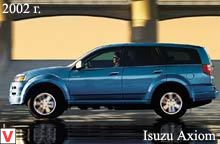 The engine is paired with a 4-band automatic. Automatic transmission is combined with him quite well, and if necessary, the car is gaining momentum very dynamically. Acceleration to 100 km / h - in 9 seconds. It is noteworthy that the automatic box was inherited from the old Trooper unchanged.
Other images auto Isuzu Axiom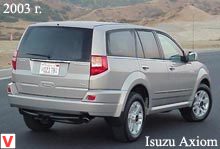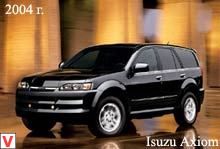 Other autos category Isuzu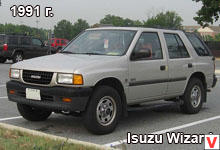 Isuzu Wizard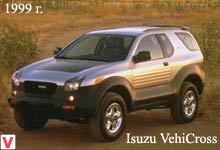 Isuzu VehiCross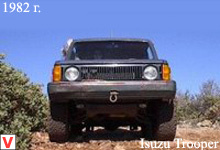 Isuzu Trooper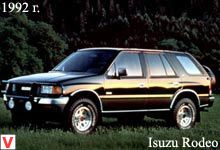 Isuzu Rodeo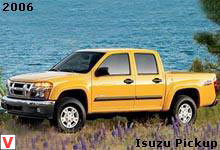 Isuzu Pick Up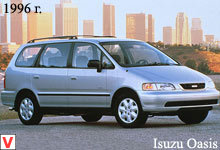 Isuzu Oasis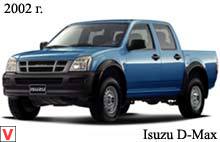 Isuzu D-Max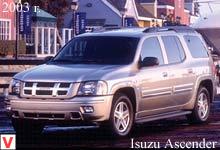 Isuzu Ascender