The conceptual development of the company Infiniti presented in 2003 at the Detroit Auto Show received the computer name Triant. So in the popular game are called walking trees, used by the druids to protect their forest possessions. The concept is made in the style of the latest design solutions for production Infiniti cars, such as, for example, the new FX45, from which Triant got the platform.
The novelty is an unusual hybrid SUV, roadster and coupe. From the latter, he got a sporty muscular appearance with a somewhat aggressive style, and from the SUV Triant got all-wheel drive. The design turned out beautiful and interesting. Muscular proportions, an elongated hood, strongly tilted frontal and rear windows, a long elegant roof, side ledges, short overhangs, a branded radiator grille in combination with stylish headlights and large wide wheels all of these elements create the original Triant look. According to Mark McNabb, vice president of Infiniti Division, despite the futuristic appearance, Triant fits in quite harmoniously with the new Infiniti family.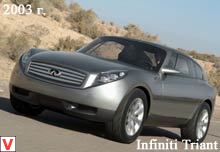 Using the mechanical part of the model FX, the developers went a lot further on the part of the body structure. Among the devices that are equipped with Triant, curious lights, allowing you to change the shape of the beam of light, as well as many options for transforming the cabin and opening up like gull wings doors. The creators managed to bring a sporty spirit to the Triant, while implementing such moments as a high seating position, high ground clearance and convenient entry and exit from the cabin. Triant at the same time has excellent driving characteristics on asphalt and is a powerful SUV, with what one does not harm the other.
Triant's interior was designed taking into account that all elements of the passenger compartment, such as shape, texture, materials, lighting and atmosphere, should reflect the individuality of both the car and the Infiniti brand as a whole. Organic smooth lines of surfaces and interior elements visually illustrate the designers' desire to create a pleasant environment for both the eyes and touch. Interior decoration successfully combines natural and hi-tech materials. Triant cabin comfort, quality, modernity and refinement of design reign. Planting formula 2 + 2. The rear seats fold into the floor and almost double the loading space.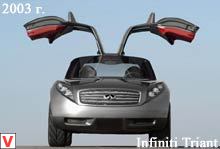 Under the hood is a V-shaped 3.5-liter 24-valve "six" of the Nissan VQ series, which works with a 5-speed "automatic" and all-wheel drive transmission Attesa ET-S. Suspension (front and rear double wishbone) changes the car's landing depending on driving conditions and raises the chassis by 20 mm on the off-road route or lowers it by 30 mm for easy entry-exit - or on the highway. Tires 255 / 55R19 are mounted on chrome-plated light-alloy 19-inch wheels.
Other images auto Infiniti Triant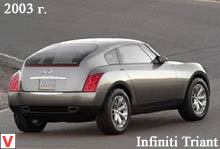 Other autos category Infiniti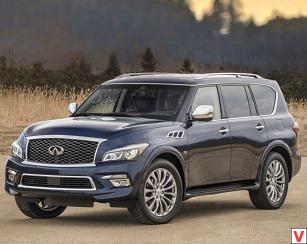 Infiniti QX80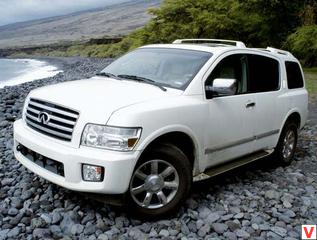 Infiniti QX56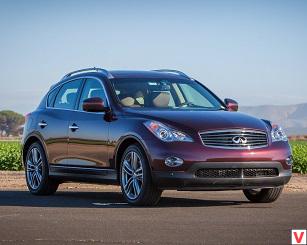 Infiniti QX50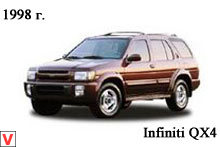 Infiniti QX4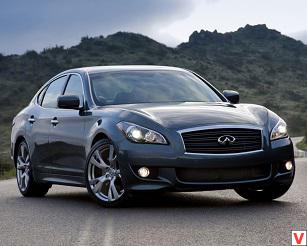 Infiniti Q70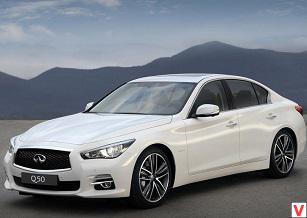 Infiniti Q50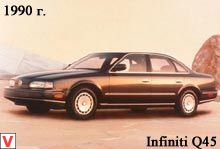 Infiniti Q45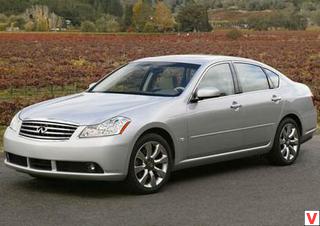 Infiniti M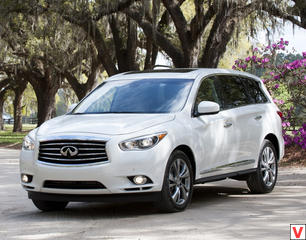 Infiniti JX