Shortly after the creation of the Infiniti - a prestigious brand specifically for the North American market - Nissan released a special version of the Primera, which was called the Infiniti G20 (the figures traditionally correspond to the engine volume of 2.0 liters). The debut of the model took place in February 1990. The G20 is the smallest car in the Infiniti family. This compact front-drive sedan inherited from the European "relative" not only the platform, but also the design. Visually, the G20 differs from Primera only by the different design of the front bumper and the grille. The main innovations were in the functional groups of technical units.
It is noteworthy that the Infiniti G20 is available in only one body variant - a five-seater, four-door sedan, while the Nissan Primera has modifications of the hatchback and wagon. As befits a luxury car, the G20 differs from the European Primera in a more complete set and made design changes. For example, a multi-link independent rear suspension and all-wheel disc brakes (front ventilated) with ABS appeared in the equipment. The base wheels have a diameter of 15 inches, 16-inch wheels were offered on request. The luxuriously finished interior is equipped with side and front airbags, as well as a Bose stereo with a power of 100 watts per channel. Plus a wide list of standard equipment.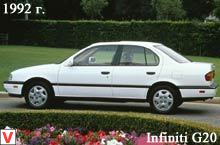 According to the "predatory" body design with a huge integral bumper-spoiler, it can be seen that, unlike the prototype, the car is designed for dynamic driving. Finally, the 2.0-liter 15-valve engine, which develops 140 hp, convinces of this. and manual transmission in the standard.
As an option, there is a 4-speed automatic. In 1992, a 2-liter 16-valve inline engine with 145 hp was added to the range of power units. It works in pair with a 5-speed manual gearbox, or with a 4-band automatic. The car accelerates to 100 km / h in 8.6 seconds, the maximum speed is 218 km / h. The curb weight of the Infiniti G20 is 1325 kg. Fuel tank with a capacity of 60 liters. The dimensions of the car are 451x170x140 cm. The wheelbase is only 260 cm.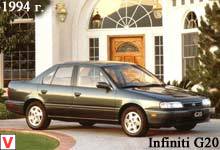 The first Infiniti show of the second generation was held at the April 1998 international motor show in New York. There is a version of touring (G20t) - a little more sporty, with a limited slip differential, on a lower rubber and with a spoiler on the trunk lid. After a cardinal update, the Infiniti G20 began to enjoy steady demand among buyers.
Other images auto Infiniti G20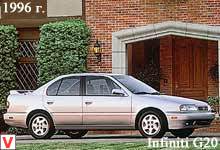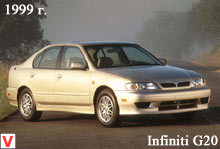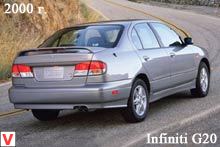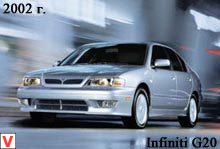 Other autos category Infiniti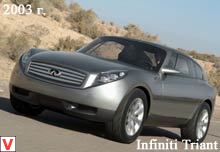 Infiniti Triant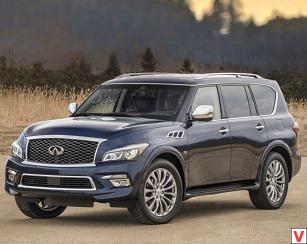 Infiniti QX80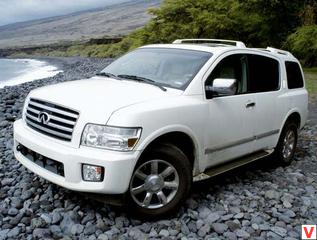 Infiniti QX56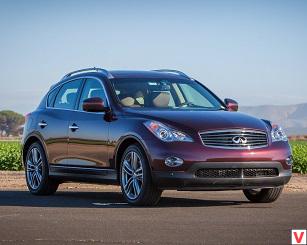 Infiniti QX50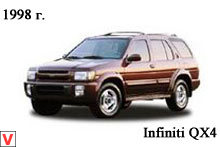 Infiniti QX4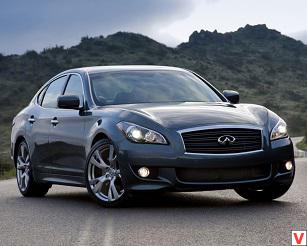 Infiniti Q70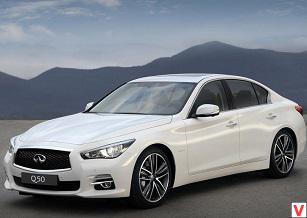 Infiniti Q50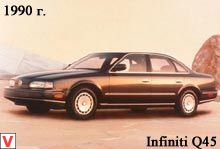 Infiniti Q45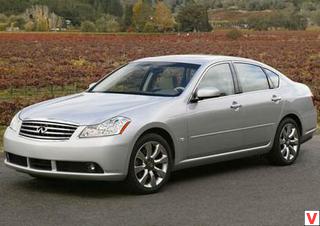 Infiniti M