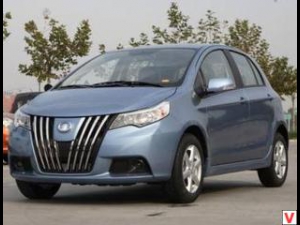 Great Wall Phenom debuted in 2007 as a prototype "I-7". In 2008, the mass production of the model began. Overall length 3810 mm, width 1700 mm, height 1541 mm. Wheelbase 2460 mm. This subcompact hatchback, embodied fashionable design and economy. Exterior Phenom largely repeats the Japanese Yaris.
Front linzirovannaya optics looks spectacular. A massive grille with vertical chrome-plated arcs gives the car an eccentric look. The hatchback has a sporty and dynamic shape with harmoniously rounded lines. The interior space is comfortable and fully functional. The interior design is original.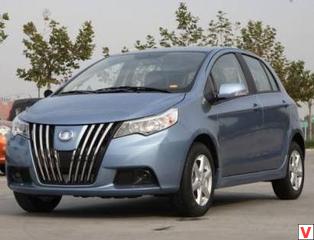 Smooth laconic forms, a minimum of buttons. On the center console flaunts CD-system with USB. The instrument panel with chrome edged tachometer and speedometer is readable and looks very nice. Handles control of heating and ventilation are combined in the likeness of a two-level round pyramids.
The steering wheel is adjustable only on the angle of inclination. The front seats are adjustable in height. Color solution "dark top - light bottom" visually makes the interior bigger. A choice of two petrol 16-valve engine with a volume of 1.3 liters (87 hp) and 1.5 liters (99 hp). The engines comply with the Euro-4 standard and have low fuel consumption. Transmission manual 5-speed. The front pillars - MacPherson, are connected by a very impressive stabilizer bar.
There is a torsion beam at the back. The body and roof of the hatchback are made of a hard metal material that significantly increases strength.
Other autos category Great Wall