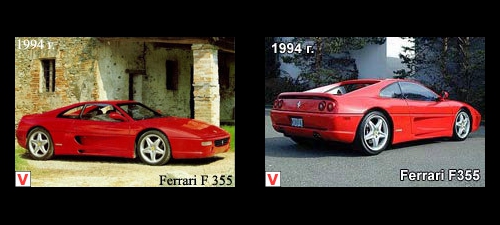 The Ferrari F355 is a double rear-wheel drive sports car with a medium engine, which was produced by the Italian car company Ferrari from 1994 to 1999. In essence, this model is an evolution of the Ferrari 348 sports car, which was completed in 1994. The Ferrari F355 model was also equipped like the previous 348th model with a V8 engine. But the type of engine is probably the only thing that was similar in the power units of these two models. The engine in the F355 was already 3.5, not 3.4 liters. But the most important thing is that there were as many as five valves for one cylinder no longer four.
This improvement led to a significant increase in power, which amounted to 380 hp at 8000 rpm (at Ferrari 348 - 300 hp at 7200 rpm.). Initially, the Ferrari F355 was released in two versions: the Berlinetta coupe and the GTS with a targa roof. The cabriolet version of the Spider was introduced later in 1995. The main task in creating the Ferrari F355 was to create a faster, more dynamic and easy-to-drive sports car. And this overall task was completed at one hundred percent.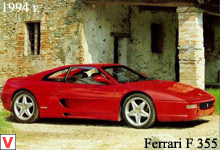 The sports car received a new adaptive suspension with a new electronic system of automatic change in stiffness, which collected information about the vehicle speed, pressure in the brake system, vehicle load and adjusted, based on these data, the stiffness of shock absorbers. Aerodynamics of the car was at its best. Even the airflows passing under the car were calculated to the smallest detail, which made the sports car even more stable at high speeds. As for the transmission, at the time of the appearance of the Ferrari F355, only a 6-speed manual gearbox was offered on the market.
But in 1998, as an option, the sports car could be equipped with a semi-automatic gear shift system, similar to that used in Formula 1. The model with such a transmission was called Ferrari 355 F1. In 1995, a version called the Ferrari F355 Challenge was also introduced, which was intended for use only in the Ferrari Challenge - a special international GT class race. There were few differences from the standard model, namely, there were: sport seats, wing and protective arches.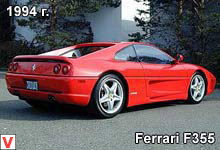 In 1999, the limited edition Ferrari F355 series called "Serie Fiorano" was presented at the Geneva Motor Show. These models had a special package of options, which included: new shock absorbers and suspension settings, a lower fit. Note that all the cars in this series were released in the back of a convertible. The external distinctive feature was a sign on the dashboard. A total of 100 copies of this series were made. In the same year, the production of Ferrari F355 was discontinued.
Other images auto Ferrari F 355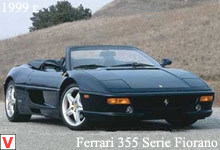 Other autos category Ferrari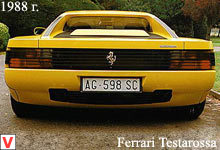 Ferrari Testarossa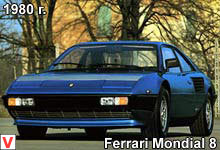 Ferrari Mondial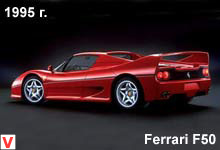 Ferrari F 50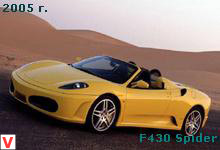 Ferrari F 430 Spider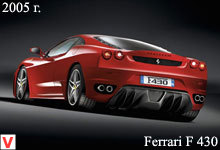 Ferrari F 430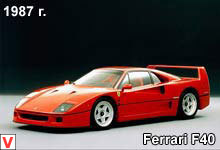 Ferrari F 40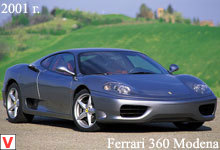 Ferrari F 360 Modena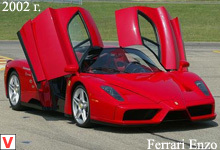 Ferrari Enzo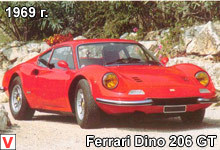 Ferrari Dino