Besturn B50, class C sedan, representative of the passenger car lineup of the leader of the Chinese automotive industry, FAW, the first automotive corporation in China. The design of the car was created with the direct participation of the Italian bureau Italdesign and the master of world design Fabrizio Giugiaro. The one that had a hand in VW Golf (the latest generations), and in the unique Aston Martin Twenty-Twenty. The look turned out graceful, but at the same time solid. On the front of the car attracts the attention of the original grille. LED lights at the stern and two sharp edges running from the side of the sedan highlight the elegance of the forms.
The basis of the FAW Besturn B50 sedan lay platform from the Mazda 6 of the previous generation. The overall length of the car is 4,600 mm (wheelbase 2,675 mm), width - 1,785 mm, height - 1,435 mm. Trunk volume - 450 liters. Thanks to the well-thought-out layout and rich equipment, the Besturn B50 saloon features a high level of comfort.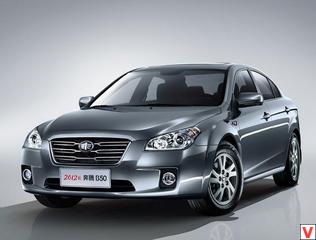 The driver's seat is equipped with an adjustable lumbar support roller. In the Deluxe and Premium trim levels, the driver's seat is adjusted in 8 directions by means of an electric drive. The seat profile with improved lateral support provides comfort and convenience to the driver and passenger. As the power unit is available only 1.6-liter gasoline four-cylinder engine with 103 hp (145 Nm), but it can be ordered both in a pair with 5-speed mechanics, and in a pair with a 6-band automatic.
The technical characteristics mean the average consumption of 7.8 l / 100 km. Double wishbone front suspension and rear multi-link independent suspension of the E-type guarantee excellent control and stability Besturn B50 when driving on any roads. The basic version of the Besturn B50 includes alloy wheels, air conditioning, power windows of all doors, ABS + EBD, anti-theft system, parking sensor, on-board computer, multimedia system and other options traditionally included in the equipment of cars of class C and D.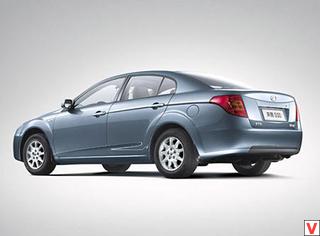 Other autos category FAW