The Saxo model debuted in 1996 and is one of the smallest in the Citroen lineup. She replaced the AH and began to represent the Citroen in the class A compact cars. Good performance, excellent handling, elegant modern design and comfortable lounge made Saxo popular. The car was offered in the three-and five-door version. Later, a hatchback was built on its base - Saxo VTS.
In Europe, this model is often called the "hot version". Acceleration to "hundreds" of Saxo VTS takes 8.7 seconds. The maximum speed of 205 km / h. This version is equipped with a 16-valve 1.6-liter engine producing 118 hp. In 1999, Saxo underwent some changes.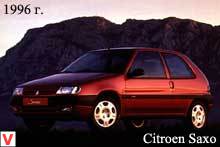 The new performance of the front part of the car noticeably revived. Appeared headlights more rounded shape, the design of which was such that the main headlights and direction indicators combined under a single lens. And on the hood made two stiffeners, smoothly turning into the grille, decorated with a massive emblem of Citroen. And on the car began to install two-color reflectors and rear window cleaner. In the salon, in order to improve comfort, they changed the shape of the rear seat back and significantly increased the size of the head restraints. The updated Saxo was equipped with a run counter to MOT, air conditioning and other necessary equipment.
It is noteworthy that Citroen gave a 12-year guarantee against rusting of the body. The engine range consisted of five petrol: 1.0 l / 45 hp, 1.1 l / 54 hp, 1.4 l / 75 hp, 1.6 l / 88 hp , 1.6 l / 118 hp and one diesel 1.5-liter unit capacity of 54 hp Responsible for safety: belt tensioning system, two airbags and side impact mitigation system. Saxo is small, but this does not mean that this car is completely unsuitable for long journeys. True, in fairness, it's worth making a reservation that only children can comfortably sit in the back seats, but in front the passengers of any size can comfortably accommodate.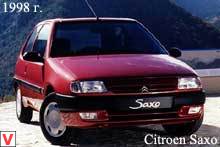 The volume of the luggage compartment 280 liters, with the rear seats folded 953 liters. The main fad of Saxo is urban exploitation. On the maneuverability and ease of parking this car has almost no rivals. In 2000, an electric car was built on the basis of Citroen Saxo. The power of the electric motor is 11–20 kW, the range in urban conditions is 80 km, the acceleration time from zero to 50 km / h is 8.3 s, and the maximum speed is 91 km / h.
The current source is 20 nickel-cadmium batteries with a charge time of 7 hours. When using equipment for accelerated charging, the process is reduced to 40 minutes.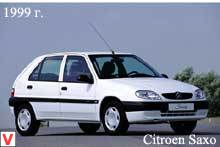 Other images auto Citroen Saxo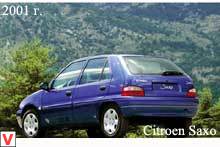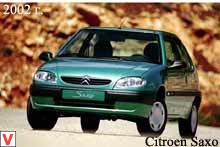 Other autos category Citroen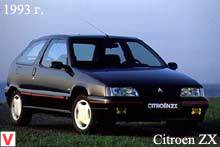 Citroen ZX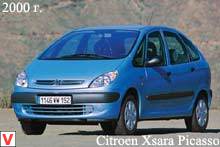 Citroen Xsara Picasso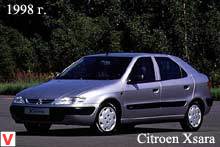 Citroen Xsara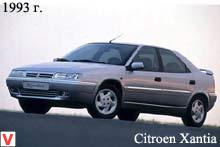 Citroen Xantia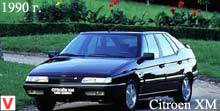 Citroen XM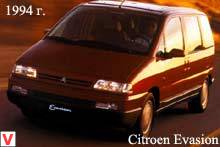 Citroen Evasion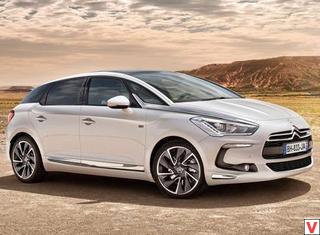 Citroen DS5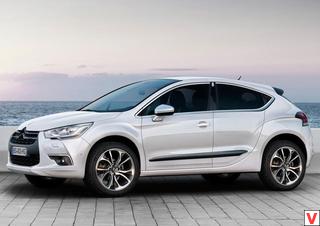 Citroen DS4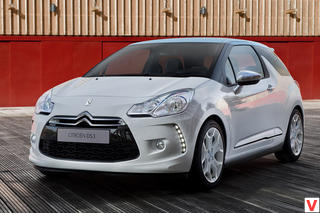 Citroen DS3