The mid-size car Chevrolet Malibu (named after the city of Malibu, California) was released in the United States by General Motors. This model entered the markets of the United States, Canada, Mexico and Israel. For the first time the name Malibu appeared in 1962. That was the name of the special top-modification car Chevrolet Chevelle. This continued until 1977. And only in 1978 the name Malibu completely replaced Chevelle. The Chevrolet Malibu was smaller than previous midsize cars. At that time, only two versions were offered: Malibu and Malibu Classic.
The proposed series Chevrolet Malibu Landau had a two-color body (upper and lower parts had different colors) and a vinyl roof. For models of 1978, four engine options were offered: 95-hp V6 with a volume of 3.3 liters; 105 hp V6 volume of 3. 8 liters; 5-liter V8 with 140 hp; 165-strong V8 volume of 5.8 liters. The Chevrolet Malibu was offered in three body styles: a 2-door coupe, a 4-door sedan and a station wagon. Note that the 4-door Malibu model had a special version of the 9C1 police, for law enforcement services. She replaced the previously used Chevrolet Nova. From 1978 to 1981 Chevrolet Malibu used the A-platform, being rear wheel drive.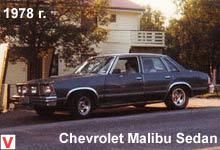 In 1979, a 125-horsepower 4.4-liter V8 power unit appeared on the list of proposed engines. In 1980, there is a very rare model Malibu M80. It was proposed only for North and South Carolina, reviving the era of "powerful cars" (cars with high power density 'muscle car'). This version was aimed at NASCAR racing fans. It is still not known the number of released Chevrolet Malibu M80. Also this year the 95 hp V6 engine with a volume of 3.3 liters is replaced by a 110 hp V6 with a volume of 3.76 liters, the power of a 125 hp power unit of the V8 with a volume of 4.4 liters decreases to 115 hp, and the power of the power unit of the V8 with a volume of 5.8 liters rises to 170 hp.
In 1981, 12,000 Chevrolet Malibu cars were ordered for the Iraqi government at General Motors in Oshawa, Canada. The contract amount was $ 100 million. These were not standard versions of 4-door sedans. Under the hood was a GM V6 engine with a volume of 3.8 liters and a power of 110 hp. By order, a 3-speed manual gearbox was installed, and the gear knob was located on the floor. All cars were equipped with air conditioning, enhanced cooling system, tough lining and 14-inch steel rims.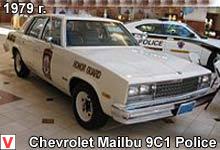 As a result, they were used in the services of the Iraqi taxi. In 1982, 12,000 more cars were ready for shipment to Iraq, but the order was canceled. Iraqi officials explained this as "car problems," but the real reason was still the military operations that began at that time related to Iran. As a result, the cars were sold at a significantly reduced price in Canada.
For the car offered three options for transmission: 3- and 4-speed manual gearboxes, as well as 3-speed "automatic". In 1982, the Chevrolet Malibu undergoes some external changes, and also goes to the rear-wheel drive G-platform along with such cars as the Pontiac Grand Prix, Oldsmobile Cutlass Supreme and Buick Regal. Also, there are two diesel powertrain: V6 Diesel volume of 4.3 liters and an output of 85 hp and a 105 hp 5.8 liter V8 engine. In the same year, the following petrol power units dropped out of the list of engines: a 4.4-liter V8 engine with a capacity of 115 hp. and a 170-horsepower V8 with a volume of 5.8 liters.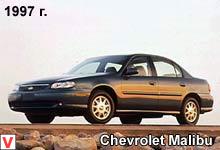 In 1983, the production of Chevrolet Malibu ceases. The next generation appeared only after 15 years. In 1997, General Motors introduced the new front-wheel-drive Chevrolet Malibu, which was based on GM's N-platform. It was already a sleek 4-door sedan with smooth body lines. Two engine variants were prepared for it: a 2.4-liter LD9 I4 power unit with a power output of 150 hp. and the engine LG8 V6 volume of 3.1 liters capacity of 155 hp.
As for the transmission, there was installed a 4-speed automatic transmission. In the same year, Chevrolet Malibu wins the Motor Trend magazine nomination. In 2000, the power of the LG8 V6 engine with a volume of 3.1 increases to 170 hp, and the 4-cylinder LD9 I4 with a volume of 2.4 liters is eliminated from the list of proposed engines. Also in this model year, the car gets a new grille. In 2004, the Chevrolet Malibu was named the Chevrolet Classic and the 4-cylinder Ecotec I4 2.2-liter engine reappears.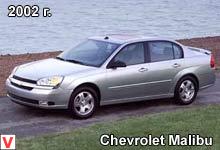 This was the fifth generation of the Chevrolet Malibu. Now Malibu was presented in two versions of the body 4-door sedan and 5-door station wagon (Chevrolet Malibu Maxx). The exterior of the Chevrolet Malibu has also been updated. The car received a new Epsilon platform for front wheel drive cars. The basic engine for this generation was the 4-cylinder Ecotec L61 I4 power unit with a volume of 2. 2 liters, which power made 145 hp Versions with LS and LT packages were equipped with a 3.5-liter High Value LX9 V6 engine with a capacity of 200 hp. And the top versions of the SS sedan and station wagon had a 240-horsepower High Value LZ9 V6 with a volume of 3.9 liters under the hood.
In 2007, the LX9 V6 engine replaced the same in terms of volume LZ4 V6, whose power was 217 hp. This is also the last year of the release of the version of the Chevrolet Malibu Maxx station wagon. The sixth generation of Chevrolet Malibu will start in 2008. It will receive a newly designed exterior of a 4-door sedan, which will be based on the Epsilon platform with an extended base. There will be no special changes regarding the spaciousness of the cabin. The novelty will also receive a new interior design, telescopic steering column, high-quality finishing materials. The basic engine for the Malibu 2008 will be the 4-cylinder LE5 I4 with a volume of 2.4 liters and a capacity of 169 hp.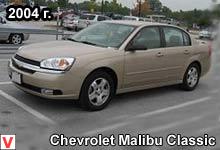 As an option, a 252-horsepower LY7 V6 power unit with a capacity of 3.6 liters will be offered. It is also planned to use a 4-cylinder 2.4-liter engine in this model. As for the transmission, 6- and 4-speed automatic transmissions will be offered. No mechanical transmissions will be proposed for this model in 2008. Chevrolet Malibu will be offered in three trim levels: LS, LT and LTZ. Versions LS and LT will be equipped with a 4-speed automatic transmission, and the LTZ version will receive a 6-speed "automatic".
The standard equipment of the car will include: Onstar satellite system; 6 airbags; traction control; tire pressure monitoring sensor; disc brakes on all wheels; anti-lock braking system (ABS); automatic light switch. Also, all models will be equipped with a motion stabilization system (ESP). The model has already won high marks from critics and good reviews from the automotive press.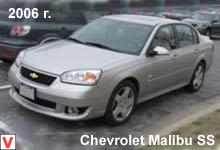 Other images auto Chevrolet Malibu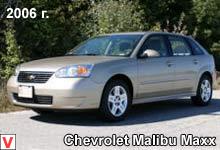 Other autos category Chevrolet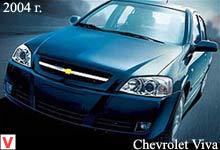 Chevrolet Viva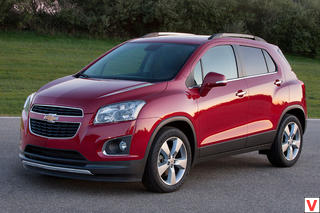 Chevrolet Trax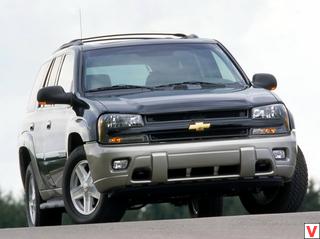 Chevrolet Trailblazer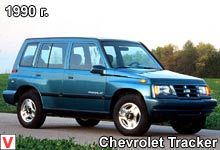 Chevrolet Tracker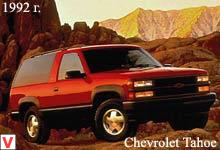 Chevrolet Tahoe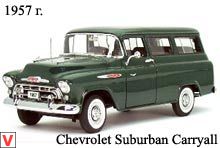 Chevrolet Suburban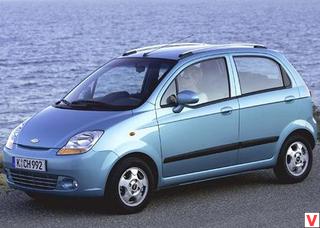 Chevrolet Spark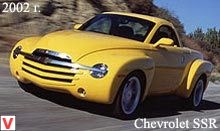 Chevrolet SSR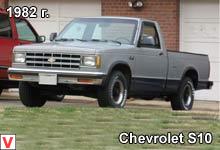 Chevrolet S-10