In 2008, the Chinese hatchback BYD F0 was introduced at the Moscow Motor Show. The car is an exact copy of the European twin Toyota Aygo - Citroen C1 / Peugeot 107. Externally, the hatchback is more like a Toyota model. It differs from it only in other headlights, bumper and fog lamps.
The interior of the F0 differs only slightly from the donor in the way of filling and the design of switches, air ducts, the color of the border and the dashboard design. BYD F0 is positioned as a city compact car. Its dimensions are 1465 mm in height, 1618 mm in width, 3460 mm in length with a wheelbase of 2340 mm, and ground clearance of 120 mm. The weight of the "baby" - 870 kg, trunk volume 140 liters. Under the hood of the F0 is a 68 hp liter power unit, which is paired with a 5-speed manual gearbox. The car accelerates to 100 km / h in 14.0 seconds, and the maximum speed is 151 km / h. Front disc brakes, rear drum type.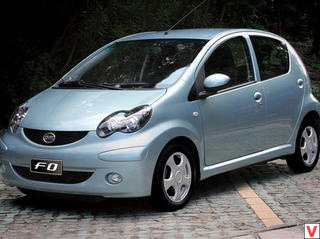 There were three complete sets of BYD F0, differing among themselves in the list of options offered. Top of the range includes electric front and rear side windows, air conditioning, rear window heating, CD radio, ABS, front airbags and fog lights. Fast, economical, comfortable, compact and bright - that's what a modern city car should be.
Other autos category BYD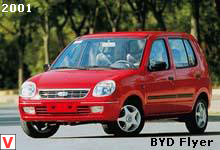 BYD Flyer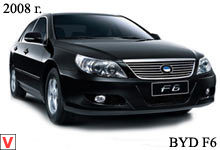 BYD F6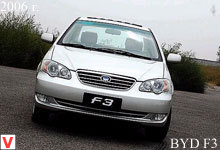 BYD F3