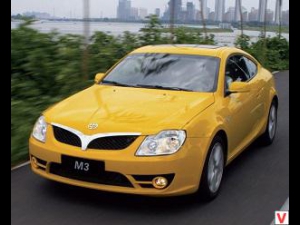 The presentation of the M3 coupe took place in 2006 at the Beijing International Motorshow. But the serial launch of the model took place only in 2008. By the way, it became the third, after the M1 and M2 sedans, in the production line of the company.
Unlike many Chinese cars, the M3 looks very stylish and modern. The manufacturer positions this coupe as a luxury car designed for those who want to own luxury and sporty style. The design of the car was developed by Italians from Pininfarina. The chassis and bodywork was completely made on the Porsche, the 1.8-liter turbo engine from the well-known German engineering firm FEV. Engine power 170 hp, torque 235 Nm at 2000 - 4500 r / min.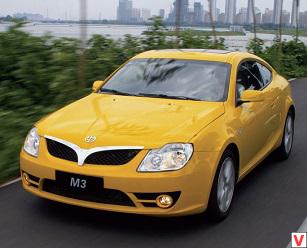 With this unit, the car accelerates to 100 km / h in 10.1 s, and its maximum speed reaches 210 km / h. The average fuel consumption is 7.7 liters per 100 kilometers. The fully independent suspension, developed in collaboration with Porsche engineers, provides the Brilliance M3 with excellent handling and high stability even at high speeds.
About how high the level of comfort the M3 can offer its owner are the dimensions of the car - 4488 mm in length and 1812 mm in width. Inside the coupe you can find all the details that distinguish luxury sports cars: leather seats with improved lateral support, special pedals, steel and carbon in the design of the dashboard. In the interior trim Brilliance M3 used is a good, soft-touch plastic and inserts "under the carbon", which adorn the front panel and doors. Access to the back row is facilitated by departing front seats. For the carriage of luggage is provided quite decent luggage compartment volume of 400 liters.
The rear seats (they are divided in half) fold down to form a flat surface with the boot floor. Basic equipment Brilliance M3 includes front airbags, ABS and EBD, audio system, power windows.
Other autos category Brilliance