The new BrillianceH530 sedan is distinguished by the stylish and practical body design from the Italian company Pininfarina, which is able to emphasize the status of its owner. However, the car is convenient not only for business trips, but also for family trips out of the city - a roomy trunk (520 liters) will satisfy any requests and hobbies of its owner. BrillianceH530 is equipped with a 4-cylinder engine jointly developed by Mercedes-Benz, Mitsubishi and Chrysler - 4A92A 1.6-liter and 110 hp, economical in fuel consumption - only 6.9 liters of gasoline per 100 km and fully complies with environmental class Euro IV.
Transmission Brilliance H530, both automatic and mechanical, includes 5 gears. Automatic transmission Brilliance H530 is highly reliable and does not require separate maintenance, including oil change. An independent McPherson type spring suspension with anti-roll bar and a semi-dependent spring beam as a rear suspension, a minimum turning radius of 5.5 meters gives excellent handling and allows the driver of the Brilliance H530 to feel confident on the road. The car body has a high level of rigidity due to the use of high-strength alloys. By passive safety include traumatic steering column, airbags.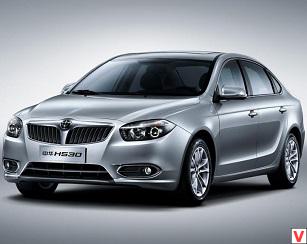 The car is equipped with an intelligent keyless control system, automatic door locking at speeds in excess of 25 km / h and automatic unlocking of doors in a collision, traumatic windows and automatic closing of windows, "childish" rear door locks and rear parking sensors, which also protects passengers. The design of the salon Brilliance H530 uses only soft, tactile plastics, nice fabrics, and ergonomic seats make you feel comfortable even during long trips. In Russia, the car is available in four trim levels.
Other autos category Brilliance